Attracted by its beautiful landscapes, scenic road, hiking trails, beaches, extravagant summer 'cottages' and the best lobster in the world, more than three million tourists flock to Acadia National Park every year. Located on the coast of Maine, not far from the Canadian border, the 200 km² protected area created in 1919 encompasses a few islands and is composed of a mixture of natural areas, private land and cute seaside villages. Each season brings its own charm to the area but access (especially the main scenic road) is partially restricted in winter.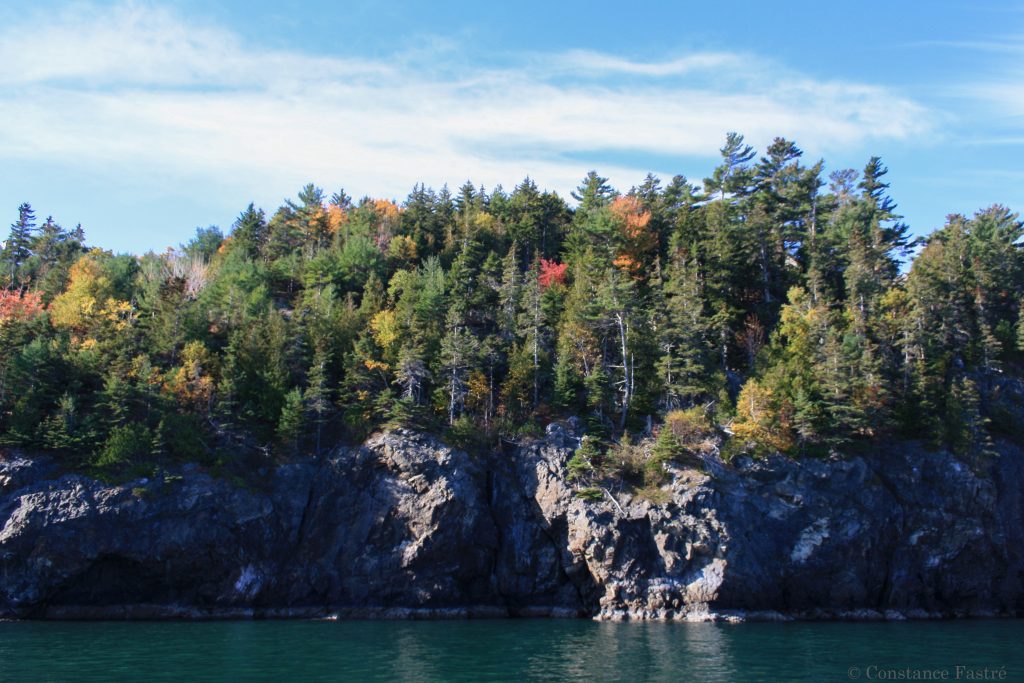 Mountaintops, lakes, forests sprouting from rocky cliffs and the whole of it surrounded by the Atlantic Ocean: the views are stunning. We visited the park for two days in mid-October, when tree foliage is ablaze with fall colors: bright yellows, fiery oranges and vibrant reds shine in the sunlight.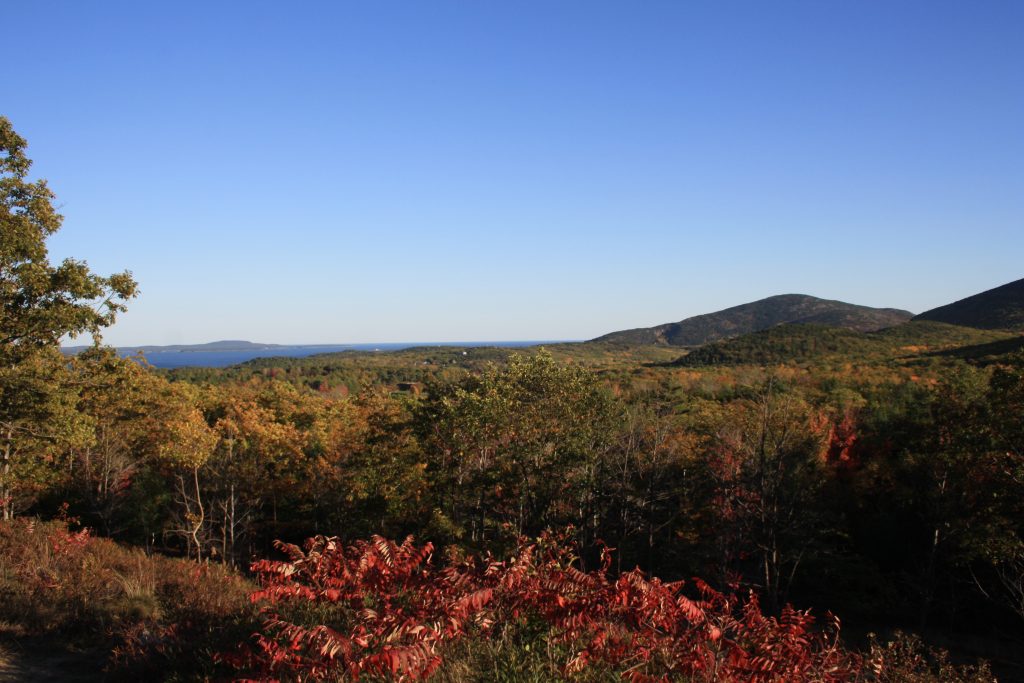 Besides a glimpse of a snowshoe hare and of a white-tailed deer at dusk and red squirrels which fearlessly go around their business pretty much everywhere (making it easy to take very close pictures), the island itself did not promise much in terms of mammals.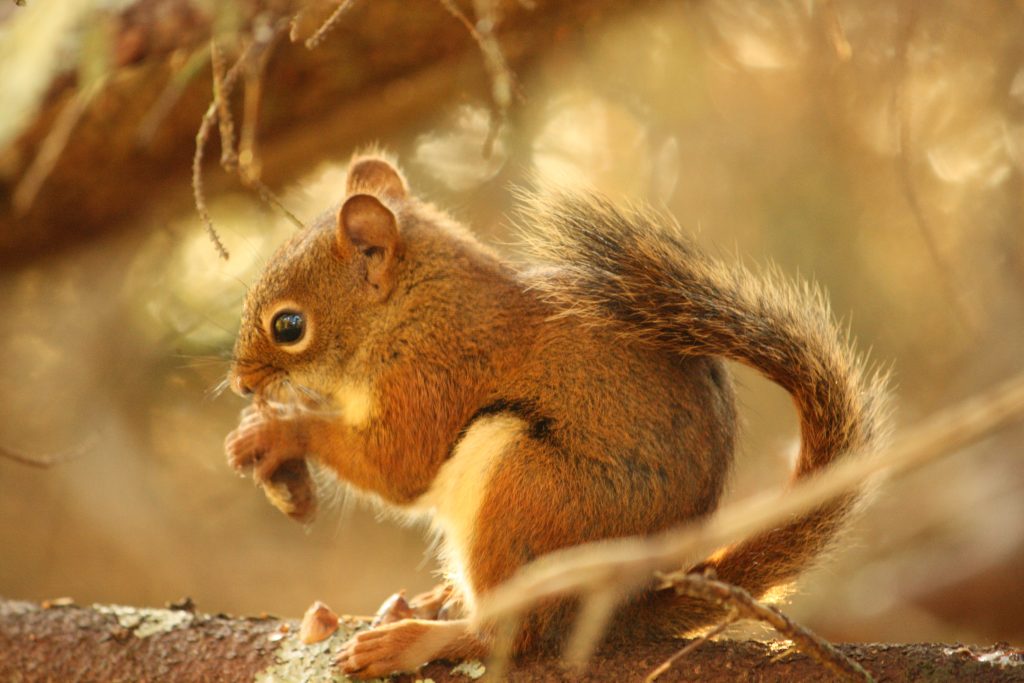 We thus decided to join one of the numerous wildlife cruises which run most of the good season (you will need to check dates as offer is reduced before June and after October). Even so late in the year, blessed with wonderful weather, it was so nice.
The beautiful landscape, close encounters with sleeping harbor seals and curious grey seals and even sights of harbor porpoises were only surpassed by the show a female bald eagle put on just for us. Everyone was breathtaken by the majesty of the bird which hovered repeatedly a few meters above our head before landing on a nearby rock. On top of her island, looking straight at us without fear, the picture (and ours) could not have been more perfect. It was not our first eagle, which we had spotted along roads and even perched on a tree in a rainy day, but this was one of the most impressive encounter with a bird I have had in my life. We left when our female eagle flew to perch alongside her mate on a tree located further in the island, a little too far for our cameras. But it was not over and despite being less impressive, we were delighted to spot black guillemots, common loons, common eiders and double-crested cormorants during the rest of the boat trip.
Like most visitors, we discovered the park by driving slowly the Park Loop Road, the 43.5 km-long scenic road which winds its way around the main island, known as Mt Desert Island. The road is busy (and paying) and most of the viewpoints, located every few kilometers, are swarming with tourists. Even the main hiking trails, around Sandy Beach, are very popular. But despite the crowd, the ocean views and the cliffs are breathtaking.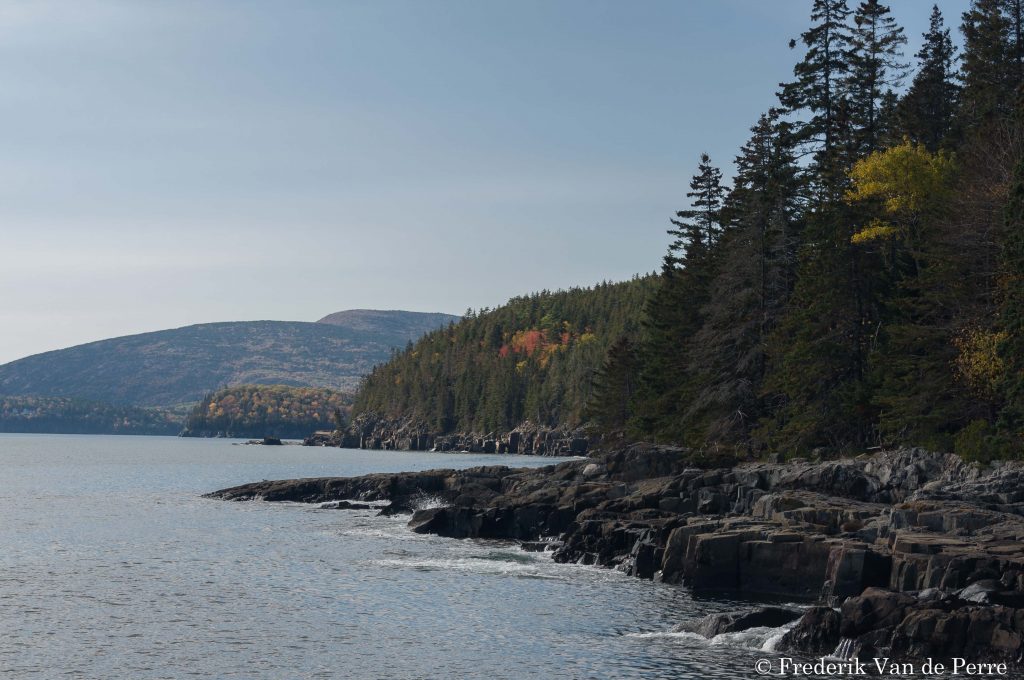 After a while, seeking a little more peace and desiring to explore the inland, we went for a small hike around the Bubble Rocks, near the Jordan Pond, which turned out to be very pretty, quiet and surprisingly badly indicated at times. Other walks a little farther from the crowds can be found near Bass Harbor, on the other side of the island. Although Acadia is known to be one of the best birding spot in the area, there were only few species present in land this late in the year. The most interesting species we saw are Myrtle Warbler, Red-Necked Grebe, Great Blue Heron and Hermit Thrush.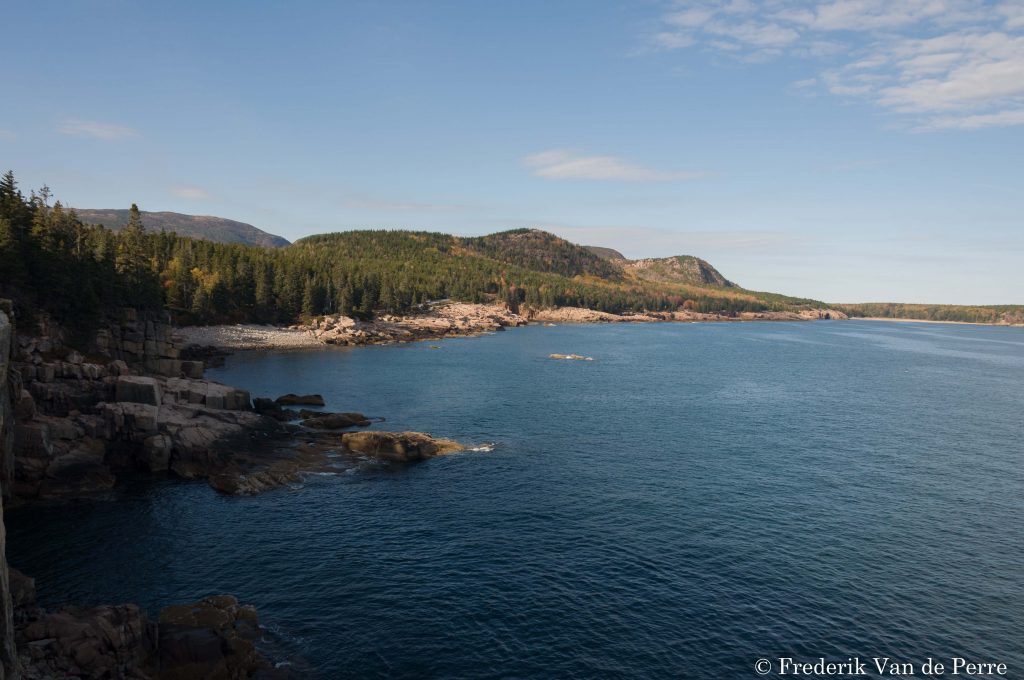 If you ever get to Acadia, do not leave too early: Acadian sunsets are among the most beautiful we have ever seen. The best views are obviously those from the top of Cadillac Mountain, the highest peak of the island. To secure a spot at the very top, it will however be necessary to arrive early as it is not possible to park everywhere along the small road (and it is, of course, very crowded). There are a few places a little farther down the mountain which are less busy and where you can sit to enjoy the glorious sunset, a perfect end to a wonderful day.
Wildlife 4/5
Bald eagles, harbor and gray seals, sea birds
Landscape 5/5
Fall foliage, sea cliffs and sunsets
Wilderness 2/5
Too many visitors in a small area
Our verdict
Despite its hordes of tourists, we loved the amazing views and wished we had more time to explore the hiking trails!