Both in love with nature (and each other), we are two very passionate biologists taking every opportunity to find the landscape, the bird, the mammal, or any wonderful spectacle nature has to offer. Although National Parks are our favorite places to on our adventures, nature reserves or local parks can give us a little bit of what we are looking for: wilderness and close encounters with wildlife. We want to find responsible and respectful ways to experience nature and because we visit most of these places for our work, we often have the chance to get local insight on where to go. Nature lovers, here are our very best tips on how to find it: Wilderness.
Constance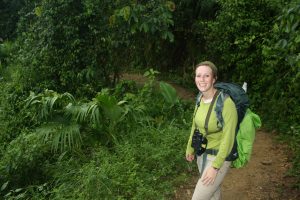 Born in Namur (the south of Belgium) a few years ago, I have been passionate about nature as long as I can remember. I studied a bachelor in biology in my hometown, during which I studied a semester in the UK where I learned English. I then moved to the northern part of the country to follow a master in Conservation and Restoration of Biodiversity for which I traveled to Bolivia to study a population of an endemic and endangered macaw species, the Red-Fronted Macaw. Delighted with the experience, I set up a PhD project to study conservation in a National Park in Bolivia. Birds are my favorite and I therefore volunteered to monitor the breeding behavior of the Hair-Crested Drongo in China for three months before starting my PhD. Being in nature, away from civilization, surrounded by the songs of birds is one of my favorite things in life.
Frederik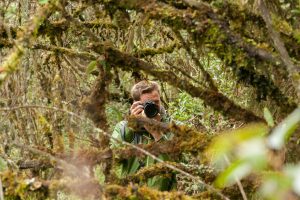 Born and raised in Kieldrecht, I spent my time in the polders near my home town. I joined Natuurpunt, a local NGO, to learn more about the nature in the region, and to help conserve it. So it didn't come as a surprise to anyone when I started a bachelor in biology in Leuven. For my master I chose to move to the University of Antwerp, as they had a master specialized in biodiversity conservation and restoration. Intrigued about the diversity of life and how to protect it, I started my PhD about biodiversity and carbon storage in the Congo basin. Since 2009 I've been traveling the world to see nature, both as a tourist and as researcher. In this blog I would like to list some do's and don'ts when it comes fo finding wilderness. It might seem contradictory to advertise wild and undisturbed places. But I hope that once you've visited these wild places, you can see why they need to be cherished.
You can find our complete CV's online by following these links:
We officially launched our blog on Earth Day 2018 (22 April).